Athena SWAN
Athena SWAN recognises work in Science, Technology, Engineering, Mathematics and Medicine as well as Arts, Humanities, Social Sciences, Business, and Law. The Charter which seeks to improve o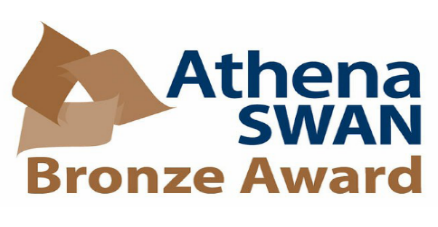 utcomes for academic and professional & support staff and explicitly recognises Trans staff and students.
The charter is based on 10 key principles, acknowledging work undertaken to address equality more broadly, and not just barriers to progression that affect women. Details of the charter, the different types of awards, latest news, list of award holders and good practice can be found on the Advanced HE website.
Liverpool School of Tropical Medicine (LSTM) is fully committed to the Athena SWAN charter. One of the first acts as a newly designated Higher Education Institution in 2013, was to sign up to the charter in August of the same year. Becoming its 91st member and gaining it's 1st bronze award at institutional level.
In April 2017 the Faculty of Biological Sciences (BioS) and the Faculty of Clinical Sciences and International Public Health (CSIPH) both achieved individual Bronze Faculty Awards. Further strengthening our commitment to the Athena SWAN Charter.
LSTM currently has three separate Athena SWAN Awards.
Institutional Bronze Award (2017–2021)
Faculty of Biological Sciences Bronze Award (2016–2020)
Faculty of Clinical Sciences and International Public Health Bronze Award (2016-2020)
Athena SWAN Self-Assessment
The Athena Swan Self-Assessment Team (SAT) plays a critical role in the process of LSTMs progress through the Athena Swan Charter Mark system. Obtaining, maintaining and progressing through the charter marks (bronze, silver, gold) is of strategic importance to LSTM. It signals our institutional commitment to equality, diversity and inclusion, improves the culture of the institution as a work and study environment, and is a mandatory requirement for some funders.